HISTORIC SITES

See

www.historicsites.vermont.gov/directory The 8 sites include both the Hubbardton Battlefield and Mount Independence. Out of more than 85,000 places on the

National Register of Historic Places

only about 2,500 are NHLs.

NATIONAL HISTORIC LANDMARKS

There are at least 2532 NHLs in the US. There are only 18 NHLs in Vermont. (Brown's Bridge became the 18th in 2014)

See: http://en.wikipedia.org/wiki/List_of_National_Historic_Landmarks_in_Vermont and http://en.wikipedia.org/wiki/List_of_U.S._National_Historic_Landmarks_by_state Calvin Coolidge Homestead in Plymouth is a "must". Mount Independence is included and Hubbardton Battlefield is excluded. Hubbardton Battlefield is however included in the National Register of Historical Places.

I requested that Vermont's Historic Sites Division apply to the Department of Interior in June 2013. I learned they did not have the staff, so I started the application process to get Hubbardton Battlefield designated a National Historic Landmark. In 2013 Vermont's Historic Sites Division added staff, and they restarted the process. Stay tuned.

ART CENTERS & MUSEUMS

See http://art-collecting.com/nonprofits_vt.htm

See http://en.wikipedia.org/wiki/List_of_museums_in_Vermont This list is extensive. The list included Mount Independence but it omitted Hubbardton Battlefield, which is a "must see".

The Billings Farm and Museum in Woodstock is terrific. See http://billingsfarm.org/

The Slate Valley Museum in nearby Granville NY is interesting. http://www.slatevalleymuseum.org/

In Manchester, one hour south, we find Hildene the home of Robert Todd Lincoln. See http://www.hildene.org/

The Bennigton Museum contains a terrific exhibit of primitives by Grandma Moses. http://www.benningtonmuseum.org/

South of Bennington is the Clark Museum in North Adams, MA. It is outstanding! See http://clarkart.edu/ In nearby Williamstown, MA see Williams College and its Museum of Art at http://wcma.williams.edu/

Drive one hour north to Shelburne and visit Shelburne Museum http://shelburnemuseum.org/ and Shelburne Farms http://www.shelburnefarms.org/

Rokeby Visit the site of Vermont's Underground Railroad in the 1830's. Drive one hour north on Rt 30 to Ferrisburg. See http://rokeby.org/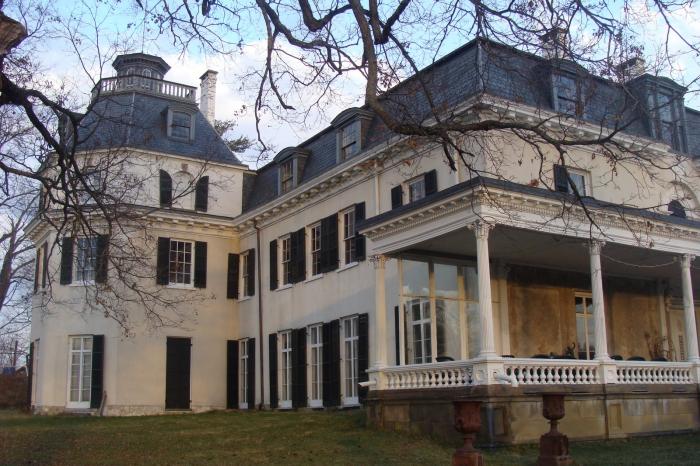 The Saratoga Springs Performing Arts Center is 1 and 1/4 hours away. and they have a harness racing (in its 73rd year) and its famous "flats" track., the second oldest in the US.

Saratoga Race Course has several nicknames: The Spa (for the nearby mineral springs), the House of Upsets, and the Graveyard of Champions. Famous race horse Man o' War suffered his only defeat in twenty-one starts while racing at Saratoga Race Course; Secretariat was defeated at Saratoga Race Course by Onion, after winning the Triple Crown; and Gallant Fox had been beaten by the 100-1 longshot Jim Dandy in the 1930 Travers Stakes.

The Saratoga National Historic Park is a must see for history buffs interested in the battles at Saratoga as is the Bennington Battlefield State Historic Site.

CONCERTS

There are many free concerts around the state. Go to free summer concerts: The

"Concerts On The Green" in Castleton are held on Tuesdays at 7 pm. They are terrific with over 500 people attending each week. See dancers from Reggie's Red Hot Feetwarmers who also play at the flats track in Saratoga Springs, NY.

Bandstands on the Town Green: The Brandon Town Band performs on Mondays at 6:30 pm. It is a small affair, but the trombonist is terrific. The Orwell Town Band performs on Thursdays in July at 7:30 pm. There are also concerts on Sundays in July at 6:30 pm in East Poultney.

Paramount Theater in Rutland. Read about its history.

SUMMER STOCK THEATERS IN VERMONT

Dorset is one hour south of Lake Beebe, just north of Manchester on Rt 30. See Dorset Theater Festival at http://dorsettheatrefestival.org/ Read about its history at http://dorsetvthistory.org/history.html And, swimming at the Dorset Marble Quarry is a must! See terrific Dorset Marble Quarry videos at https://www.youtube.com/watch?v=hxdZ1HhsgzI and https://www.youtube.com/watch?v=scXQt0UPM8o and others on youtube.
Weston is 1.25 hours southeast of Lake Beebe on Rt 100. See Weston Playhouse at http://www.westonplayhouse.org/
Weston was originally the western part of Andover called West Town. Because Markham and Terrible mountains blocked travel between the town's halves, it was set off and incorporated on October 26, 1799, by the legislature. A second village grew at the canal cut to divert the West River to power watermills. Called the Island, it developed into a small mill town.
VERMONT COUNTRY STORES
On Route 100i Weston On Route 103 in Rockingham

DRIVING

and Visitors Center on Monument Hill Road in Hubbardton is terrific. Also visit

Mt Independence in Orwell only 15 miles away.

Take the three minute ferry across Lake Champlain at Larabees Point to NY to visit Fort Ticonderoga.http://en.wikipedia.org/wiki/Fort_Ticonderoga

Visit the Fort and the Pell Family's restored Pavillion Hotel and Gardens.

The space within Fort Ti's walls became known as the "King's Garden," a reference to t

he

jardin du Roi

planted

by the French defenders of Carillon

.

See www.fortticonderoga.org/history-and-collections/preservation and www.fortticonderoga.org/visit/the-pavilion and www.fortticonderoga.org/history-and-collections/landscape-gardens

Drive the short one mile non toll road to the summit of nearby Mount Defiance, where General Johnny Burgoyne had a cannon dragged to the summit and see the terrific view. This action made the situation untenable for the American General St. Clair, who then vacated Fort Ticonderoga in the middle of the night. The British caught the Americans the next morning and a successful rear guard action at the Battle of Hubbardton on July 7, 1777 saved the main body of the army which subsequently defeated Burgoyne at Saratoga a month later. Here are pictures of Fort Ti and a lovely view of the narrowing of the lake between Fort Ti and Mount Independence seen from Mount Defiance.
| | |
| --- | --- |
| | |
| View north from Mount Defiance showing Fort Ticonderoga, center, on Lake Champlain | Mount Defiance, is west of Fort Ticonderoga. The La Chute River, from Lake George, is at right |
From NY 22, take Montcalm Street into the village and turn left on Champlain Avenue, Then veer left on The Portage. Mount Defiance Street is the second left. The road is on the right.
Lake George is a beautiful 32 mile long lake. It is connected to Lake Champlain by the La Chute River which flows out of the Northern end of Lake George through Ticonderoga. It drops 230 feet in 3.5 miles.
| | |
| --- | --- |
| | |
| Beautiful Lake George | La Chute River in Ticonderoga |
Take a ride on the Carillon (Fort Carillon was the French name for Fort Ticonderoga), an excursion boat at Larabees Point. http://www.carilloncruises.com/ Consider renting a houseboat for the day at Plunder Bay.
| | |
| --- | --- |
| | |
| Don on Houseboat 1990 | Sophie and Heini on Houseboat 1990 |
Visit the historic 60 mile long Champlain Canal. Take an excursion boat tour from

Schuylerville, NY south through

lock 5

and north to a nineteen foot high

waterfall. The canal's waters flow south to the Hudson (and Erie Canal) and north to Lake Champlain in Whitehall, New York. The mules along the towpath are all dead. See:

http://www.champlaincanal.org/

&http://www.tug44.org/champlain.canal/ & info on the 11 locks at

http://www.offshoreblue.com/cruising/champlain-canal.php and https://www.lakestolocks.org/content/the-canal-era-the-champlain-canal-and-the-growth-of-america/ltlF3922AFFB3B8F90C9 About 65 miles from Hubbardton.

Visit the historic Vail House in Sudbury.

Visit Shard Manor in Salisbury.

Go to Proctor and visit the Marble Exhibit. Also drive the Marble Trail: http://dimensionsofmarble.org/thetrail/VermontMarbleTrailWeb.pdf

D&H Rail Trail in Castleton

to Poultney, Pawlett and Rupert The Delaware & Hudson Rail Trail is a 19.8 mile section of former railroad bed in western Rutland and Bennington counties, leased to the Department of Forests, Parks & Recreation by the Agency of Transportation for use as a recreational trail. The trail is in two sections – one between Castleton and Poultney, the other between West Pawlet and Rupert. The two Vermont sections are separated by a portion of trail in New York.

See map and description at

https://www.vtstateparks.com/assets/pdf/dhrailtrail.pdf and http://fpr.vermont.gov/state_lands/management_planning/documents/district_pages/district_2/dh_rail_trail

Middlebury Only 20 miles north of Hubbardton. Visit beautiful Middlebury College. Stop at Frog Hollow and see its art museums. Hubbardton's Steve Jupiter has a gallery there. http://www.stevenjupiter.com/hubbardton-creek-gallery 10 photos. Dine at Mr Ups on Otter Creek, Middlebury Inn, Two Brothers, or the Swift House. Visit the Morgan Horse Farm north of Middlebury in Weybridge. http://www.uvm.edu/morgan/ Visit Whistlepig (Rye Whiskey) in Middlebury http://whistlepigwhiskey.com/contact/#tasting-room
Shelburne An hour north of Hubbardton is Shelburne with its beautiful Shelburne Farms on Lake Champlain. http://www.shelburnefarms.org/ Better yet visit the outstanding Shelburne Museum. https://shelburnemuseum.org/ Dine at Cafe Shelburne. http://www.cafeshelburne.com/

Weston and Dorset Go to the summer Theater in Weston and in Dorset.

Drive From Hubbardton go to Brandon and drive over the Brandon Gap (Rt 73) or the Middlebury Gap (Rt 125) to the Skier's Highway (Rt 100) to Waitsfiled and then over the Appalachian Gap (The McCullough Turnpike) (Rt 17) to Rt 30 and to Hubbardton. Rt 17 runs from Rt 100 in Waitsfield to the Champlain Bridge in Addison. See

http://www.addison-eagle.com/news/2012/jan/26/mccullough-turnpike-vermonts-long-and-winding-road/

andhttp://vermonthistory.org/research/research-resources-online/green-mountain-chronicles/fighting-the-depression-the-c-c-c-1933

Dorset Dorset is a lovely town just north of Manchester on Route 30. It is famous for being home to America's oldest marble quarry, the Dorset Inn (Vermont's oldest continually operated Inn), and the Dorset Playhouse:http://www.dorsettheatrefestival.org/ Also, the Vermont Summer Festival (its horse show) is held in Dorset. See terrific Dorset Marble Quarry videos at https://www.youtube.com/watch?v=hxdZ1HhsgzI and https://www.youtube.com/watch?v=scXQt0UPM8o and others on youtube.
Weston Weston has a terrific Playhouse Theater Company, Vermont's oldest. http://www.westonplayhouse.org/ Be sure to visit the Vermont Country Store. http://en.wikipedia.org/wiki/Vermont_Country_Store Weston is on Route 100, south of Ludlow.

The beautiful towns of Manchester and Woodstock are well worth the one hour drive. Brandon and Middlebury are less than 30 minutes away.

Manchester Drive the 5.5 mile toll road to the 3848 foot summit of Mt Equinox in Manchester, Vermont. The origin of the word Equinox may be that it is a corruption either of the Indian word Akwanok or Ekwanok. These words can be freely translated to mean the top or the place where the very top is - an appropriate name. A must is a visit to Hildene the summer home of Robert Todd Lincoln, Abraham Lincoln's son in Manchester. He was an attorney, Secretary of War, and Chairman of the Pullman Company. http://en.wikipedia.org/wiki/Hildene

Bennington

Between Manchester, VT and Williamstown MA is this historic town.. Visit the Bennington Battle Monument and see the art of "Grandma Moses. See http://historicsites.vermont.gov/directory/bennington Also visit the Bennington Battlefield in Walloomsac, NY. See http://www.vtstateparks.com/pdfs/woodford_trails.pdf Also located here is Woodford State Park, the highest Vermont State Park in elevation that contains many beavers, See http://www.vtstateparks.com/pdfs/woodford_trails.pdf

Plymouth

Visit the Calvin Coolidge home. www.vtstateparks.com/htm/coolidge.htm and www.vermonthistory.org/research/research-resources-online/green-mountain-chronicles/memories-of-silent-cal

Woodstock Visit the Billings Farm in Woodstock http://www.billingsfarm.org/ . Dine at the Woodstock Inn. In 1874 tourists were inspired to flock to the area via "The Woodstock Car" - a rail car that departed nightly from Grand Central Station in New York City.
| | |
| --- | --- |
| | |
| 1927 Picture of Woodstock Inn (opened in 1892) | Inn replaced by Laurance S Rockefeller in 1967 |
Visit the

Marsh-Billings-Rockefeller National Historical Park .

Read about it

in: http://www.npca.org/parks/marsh-billings-rockefeller-natl-hist-park.html

Conservationists were George Perkins Marsh. (See http://en.wikipedia.org/wiki/George_Perkins_Marsh and

http://www.nps.gov/mabi/historyculture/index.htm

) and Frederick Billings (See http://www.nps.gov/mabi/historyculture/frederickbillings.htm

)

Buy cheese at Sugarbush Farm in Woodstock. See http://www.sugarbushfarm.com/
| | |
| --- | --- |
| Visit Quechee Gorge just east of Woodstock. | |
Have lunch and watch glassblowing at

Simon Pearce in Quechee.

Berkshires You should consider visiting the Berkshires in Northwestern Massachusetts:

Clark Museum in Williamstown www.clarkart.edu/museum/

Massachusetts Museum of Contemporary Art in North Adams, the largest contemporary art museum in the United States. https://en.wikipedia.org/wiki/Massachusetts_Museum_of_Contemporary_Art

Mount Greylock is the highest mountain in Massachusetts with its 3491 foot elevation. https://en.wikipedia.org/wiki/Mount_Greylock Visitor Center entrance in Lanesborough, Notch Road Gate entrance in North Adams or Greylock Road in New Ashford. Be sure to read about the road to its summit. at www.bywayswestmass.com/byways/mt-greylock/ There are two roads, one from Lanesborough and one from North Adams to the summit. 413-499-4262
From Williamstown. At rotary bear onto US Route 7 south. Continue for 13.7 miles thru New Ashford into Lanesborough.

At the brown Mount Greylock sign turn right onto North Main Street. Follow the brown lead-in signs 1.5 miles from Route 7 to the Visitor Center and park entrance.

Driving distance from Visitor Center to summit is 8 miles.

From North Adams. Go 1.2 miles west on Route 2.

Turn left onto Notch Road and follow brown signs 2.5 miles to park entrance.

Driving distance from Route 2 to summit is 8.5 miles.
Thunderbolt Trail on Mount Greylock at www.skinet.com/skiing/articles/ghosts-thunderbolt and berkshirehiking.com/hikes/thunderbolt.html
Below are the Highest Mountains in Massachusetts
Hoosac Tunnel. See www.hoosactunnel.net
RESTAURANTS
30 minutes away: Cafe Provence and Music Cafe in Brandon. Fair Haven Inn in Fair Haven. Countryman's Pleasure in Rutland. Swift House, Fire and Ice, and Mr. Ups in Middlebury. Wheel Inn in Benson.
Fair Haven Inn Wheel Inn
45 -55 minutes away: Have lunch at Pauline's, when in the South Burlington area. Victorian Inn in Wallingford. Cafe Shelburne in Shelburne.
The famous Dog Team Tavern is gone. It was a restaurant that was listed on the National Register of Historic Places and was located on Dog Team Road, off U.S. Route 7, roughly four miles north of the town of Middlebury, Vermont. The restaurant burned down in early September 2006, destroying artifacts of the Sir Wilfred Grenfell Mission and Labrador handicrafts. The building was originally a mission house that was started by Grenfell and his wife in 1931. In the 1940s the building became the Dog Team Tavern.

The rustic restaurant was a local landmark known for its sizable portions (most notably the

prime rib) and the "relish wheel," which typically contained corn relish, apple butter, horseradish cottage cheese, beets, and sauerkraut. Also, the restaurant's famous sticky buns were always served at the beginning of each meal. The restaurant was very popular among students from the nearby Middlebury College, who often flocked there with family during the college's fall family weekends. http://en.wikipedia.org/wiki/Dog_Team_Tavern Also see http://www.loopnet.com/Attachments/E/B/5/EB5978C0-B5BD-48C2-AA9D-F23E97F9F83A.pdf for history.
The Music Barn in Brandon is below. Formerly owned by artist Warren Kimble.
KRISTIN GRIMES AND VERMONT
Kristin Grimes may be a relative of Susan Hyde Grimes, a Hyde who inherited two cottages at Hyde Manor in Sudbury, VT. Kristin is a freelance writer living in Stowe, VT. Her numerous articles about Vermont can be found at http://www.onlyinyourstate.com/author/kgrimes/
INNS IN AND AROUND VERMONT
| | | | |
| --- | --- | --- | --- |
| Name of Inn | Location | Website | Comment |
| Dorset Inn | Dorset VT | http://www.dorsetinn.com/ | |
| Echo Lake Inn | Tyson VT | http://echolakeinn.com/ | Anniversary August 2015 |
| Franconia Inn | Franconia NH | http://www.franconiainn.com/ | Townes October 2012 |
| Friends Lake Inn | Chestertown NY | http://www.friendslake.com/ | Mary's Birthday June 2012 |
| Inn At Weathersfield | Perkinsville VT | http://www.weathersfieldinn.com/ | Anniversary August 2016 |
| Inn On The Common | Craftsbury VT | # | June 1993 & October 1998 |
| Lilac Inn | Brandon VT | http://www.lilacinn.com/ | Karla's Wedding July 1996 |
| Marshland Inn | Queeche VT | http://www.quecheeinn.com/ | |
| Mountaintop Inn | Chittenden VT | http://mountaintopinn.com/ | Anniversary August 2007 |
| Notchland Inn | Crawford Notch NH | http://notchland.com/ | Townes October 2013 |
| Rabbit Hill Inn | Lower Waterford VT | http://www.rabbithillinn.com/ | Anniversary August 2015 |
| The Sagamore Resort | Bolton Landing NY | http://www.thesagamore.com/ | |
| The Wentworth | Jackson NH | http://www.thewentworth.com/ | July 2015 |
| Topnotch Resort | Stowe VT | http://www.topnotchresort.com/ | September 2012 |
| Trapp Family Lodge | Stowe VT | http://www.trappfamily.com/ | August 2002 |
| Woodstock Inn | Woodstock VT | http://www.woodstockinn.com/ | |
#

http://www.bedbreakfasthome.com/innonthecommon/

DAY HIKING FROM BEEBE POND

Eagle Rock Hike and High Pond Hike Take an easy hike to the summit of Eagle Rock or to High Pond in Sudbury (via the Nature Conservancy Trail on Ganson Hill Road East, or via Delancey Road). Examine the topographical maps. Look at two maps: Topo of High Pond and a topo of the road from Brandon to High Pond area. Be sure to examine these hyperlinks. Also see info on Ganson Hill Road and Delancey Road.

Birdseye (or Bird) Mountain

This is just east of Castleton on Route 4A. See a terrific video on

http://www.youtube.com/watch?v=6zn4_G131NA

See the Vermont Fish and Wildlife web page that describes its 770 acre property athttp://www.vtfishandwildlife.com/library/maps/Wildlife%20Management%20Areas/Rutland%20District/Bird%20Mountain%20WMA.pdf

Deb Markowitz, former Secretary of State and currently Secretary of Natural Resources climbed Bird Mountain the weekend of 9.29.13 in 2.5 hours. The trailhead is 1.8 miles south of Route 4A on Birdseye Road, just east of Castleton. http://trailfinder.info/trail.php?id=385 Also Birdseye Mountain was a former ski area

http://www.nelsap.org/vt/birdseye.html

Herrick Mountain is just south of Bird Mountain and has a hiking trail.

Mount Zion This is located on Carson (Kit) Davidson's property near the Hubbardton Battlefield. There are trails to the top of Mount Zion and a terrific Japanese Garden on the West Side of Monument Hill Road on 200 acres and a trail to a waterfall on the East side of Monument Hill Road on another 200 acre parcel.

For info and directions see:

http://dayhikinginrutlandvt.blogspot.com/2011/07/mt-zion-and-japanese-gardens.html

and http://mountaintimes.info/news/features/2013/07/hubbardton%E2%80%99s-japanese-garden-and-mt-zion-trails-offer-a-peaceful-stroll-through-a-unique-vermontlandscape/

and

http://www.afana.org/taconic.htm

and

http://www.castletonspartan.com/news/mt-zion-man-offers-reflection-paradise-1.998410#.Ug52Pa7D8fc

and

http://www.vermontneighbornetwork.org/other-inspirational-stories.html

Alyssa Bennett lives on the property as its manager. Her cell is 802-598-2404 She also works for Vermont Fish & Wildlife Department and has helped survey Vermont's cave-hibernating bat species.

Mickie died in 2012. Kit's phone in Hubbardton was 273-2982. Kit died on September 29,1916. His property is now a Vermont State Park. See http://www.afana.org/taconic.htm See maps and description of trails

Here are some pictures that were taken on August 16, 2013

Here is Kit and the view from his home looking south towards his Japanese Garden. Alyssa also.
Camel's Hump A terrific day hike is Camel's Hump which has a granite dome which provides 360 degree views. See Hiking info on Camels Hump. Also, consider hiking the "Monroe Skyline" on the Long Trail which requires two cars and takes all day or two days. Many topological maps can be found at http://docs.unh.edu/nhtopos/nhtopos.htm and athttp://docs.unh.edu/towns/HubbardtonVermontMapList.htm

Mt Philo Also consider Mt Philo State Park, a 45 mile drive north on Route 7 in Charlotte, Vermont. The 168-acre park is located atop Mt. Philo (968' elevation) and overlooks the Lake Champlain Valley and the Adirondack Mountains of New York. This is Vermont's oldest state park, created in 1924. There is a 1.1 mile toll road you can drive to the top for picnicking and camping. Admission is $3. You can also hike to the summit. The views are spectacular.

Mt Horrid It is 8 miles east of Brandon at the junction of Route 73 and the Long Trail. The elevation is about 3,200 feet, 1000 feet above Brandon Gap.

http://www.summitpost.org/great-cliffs-of-mt-horrid/346627 and

http://www.rei.com/guidepost/detail/vermont/hiking/mount-horrid-and-the-great-cliff-trail/39332 Brandon Gap is one of the Gaps included in the Six Gap Bicycle ride.http://www.northeastcycling.com/six_gaps.html

Snake Mountain

An hour hike to the summit. Three miles south of the junction of Route 22A and Route 17. Seehttp://www.hikenewengland.com/SnakeVT080511.html

Tim's Trail

A nearby hike is on

"Tim's Trail"

an easy 2.8 mile loop along the side of Bald Mountain in West Haven VT near Whitehall NY. Bald Mountain is 1065 feet high, whereas the elevation of Lake Champlain is just under 100 feet. In 2007 Caitlin Whitney counted 32

Leopard Frogs

on Tim's Trail. You will have great views of the South Bay of

Lake Champlain. From Rutland, VT, take Route 4 West.

Then from Route 4 you will cross the state line from Vermont into New York. From the state line, continue west on Route 4 for about 5.5 miles, crossing a set of Rail Road tracks.

Turn north (right) onto Route 9A just across from where there was a garden center. Route 9A takes you by the Skene Valley Country Club. Travel about 1 mile on Route 9A, and then turn left onto Route 9 at the T intersection. Take the first right onto Route 10 (Doig Street). Drive a half mile, then turn left onto the dirt road (the paved road curves right). Cross the bridge over the Poultney River into Vermont and turn left on the unmarked Galick Road. (Ward Marsh

is to the right) The parking area for Tim's Trail is .7 miles down the dirt road on the right. Please be advised that this road is often flooded in the spring.

The parking for the Susan Bacher Memorial Trail, a 2.5 mile loop trail, is another mile down the road from Tim's Trail.

See

Topos of the area.

N

ew York:

The very best hikes are in the Adirondacks. The "High Peaks" in the Keene Valley area are well described inhttp://adirondackhikingtrails.com/ Also, visit nearby Lake Placid.

New Hampshire: An excellent day hike is Mt Chocorua near North Conway.http://www.mountainsummits.com/mountains/newhampshire/chocorua.htm For Mount Washington and other hikes, see:http://www.slackpacker.com/map_nh.html In Franconia Notch a great hike is Mount Lafayette. http://www.hikenewengland.com/FranconiaRidge001021.html The Franconia Inn http://www.franconiainn.com/ in Franconia Notch and Notchland in Crawford Notch http://www.notchland.com/ are both terrific. Have dinner at the the Appalachian Mountain Club's Joe Dodge Lodge in Pinkham Notch at the base of Mount Washington.http://www.outdoors.org/lodging/whitemountains/pinkham/before-you-go.cfm Drive up the Auto Toll Road to the top of Mount Washington or take the Cog Railway http://www.thecog.com/ from Bretton Woods. Stay or dine at the old hotel http://www.omnihotels.com/FindAHotel/BrettonWoodsMountWashington.aspx?cid=sd_psg_g-mtwash&gclid=CPvU0Pn6orcCFUOe4AodClAAYA Drive along Route 112, the 35 mile scenic "Kancamagus Highway" between Lincoln and Conway, NH. http://www.kancamagushighway.com/

MAJOR HIKING TRAILS

Appalachian Trail This well known trail goes from Springer Mountain in Georgia to Mount Katahdin in Maine. It is approximately 2,184 miles long. It was completed in 1937 and took about 15 years to build. The trail passes through the states of Georgia, North Carolina, Tennessee, Virginia, West Virginia, Maryland, Pennsylvania, New Jersey, New York, Connecticut,Massachusetts, Vermont, New Hampshire, and Maine. The Appalachian Trail, the Continental Divide Trail and the Pacific Crest Trail form what is known as the Triple Crown of long distance hiking in the United States.

Long Trail This is a 273 mile long hiking trail located in Vermont, running the north south length of the state. It is the oldestlong-distance trail in the United States, constructed between 1910 and 1930 by the Green Mountain Club. The Long Trail traverses almost all of the Green Mountains' major summits, including (from south to north) Glastenbury Mountain, Stratton Mountain, Pico, Killington Peak, Mount Abraham, Mount Ellen, Camel's Hump, Mount Mansfield, and Jay Peak. The Long Trail was the inspiration for the Appalachian Trail, which coincides with it for 95 miles in the southern third of the state. The Appalachian Trail heads east to New Hampshire near the Long Trail Lodge in Sherburne Pass by Pico.

If you are in the northern part of Vermont try Belvidere Mountain.

http://www.trimbleoutdoors.com/ViewTrip/840396

andhttp://www.summitpost.org/belvidere-mountain/261999

and

http://www.travelthekingdom.com/listing_detail.php?id=484

andhttp://www.anr.state.vt.us/dec/geo/bmtn.htm

This is part of the Long Trail.

North Country Trail This is a 4600 mile trail ends at Crown Point, New York. There are plans to connect it to the Long Trail in Weybridge, Vermont. See http://northcountrytrail.org/

Catamount Trail This is a 300 mile long snowshoe and cross country ski trail in Vermont. You can travel from Inn to Inn: http://adventure.nationalgeographic.com/adventure/trips/americas-best-adventures/ski-catamount-trail/ Learn about the trail: http://www.catamounttrail.org/trail/