AUDUBON'S CORKSCREW SWAMP SANCTUARY (Northeast of Naples, FL off Immokolee Road) Directions
At one time, the sanctuary's bald cypress forest supported an estimated 100,000 Wood Storks.
Be sure to walk the 2.25 mile boardwalk loop. Wood Storks are very beautiful in flight, but their faces can stop a clock.
Maps of the FT Myers and Naples Areas
Sightseeing Ideas from Naples Click here. Take a ride on the Naples Water Taxi: The Blue Pelican
NORTH OF NAPLES
Bonita Springs (abuts Naples to the north) Everglades Wonder Gardens The 3.5 acre botanical jungle was created by Bill and Lester Piper in 1936 to rehabilitate injured animals. It is of historical interest, but a bit tired. www.evergladeswondergardens.com Read about the park. See slide show.
Imperial River Go canoeing. 239-533-7444 See www.kayakroutes.com/imperial_river.html and www.floridarambler.com/florida-canoeing-kayaking-paddling/imperial-river-kayak-trail-bonita-springs/ and www.youtube.com/watch?v=s0u92HNxJz8 At River Park, 239-992-2556, walk a boardwalk. See www.lifeinbonitasprings.com/blog/river-park-at-imperial-river-bonita-springs-florida/ Read about Ghost Tours.
Mound Key Archaelogical State Park (in Estero) It is a man made island, accessible only by boat. Believed to have been the capital of the Calusa. 239-992-0311 www.en.wikipedia.org/wiki/Mound_Key_Archaeological_State_Park and www.floridastateparks.org/park/mound-key
Lover's Key (Between Bonita Springs and Ft Myers) Visit Lover's Key Also see www.loverskeyadventures.com
Ft Myers: Be sure to visit the Edison Home and the Ford Home: www.en.wikipedia.org/wiki/Edison_and_Ford_Winter_Estates and www.edisonfordwinterestates.org Near Ft Myers is Sanibel Island which contains the "J N Ding Darling National Wildlife Refuge". See www.fws.gov/refuge/jn_ding_darling/
The Great Calusa Blueway is a "Paddling Trail" in Lee County. See www.calusablueway.com and
See http://www.floridarambler.com/florida-canoeing-kayaking-paddling/calusa-blueway-best-florida-kayak-trail/
Okeechobee Waterway The name Okeechobee comes from the Hitchiti words oki (water) and chubi (big). It is the 7th largest freshwater lake in the US. The waterway is 154 miles long and stretches from the Atlantic Ocean near Stuart, Florida to the Gulf of Mexico at Fort Myers. It is the only true cross Florida canal and river system that joins the east coast of Florida to the west coast. The eastern reach of the waterway starts at Stuart in the St. Lucie River, passes through the St Lucie lock and dam, and enters Lake Okeechobee through a lock at Port Mayaca. From Port Mayaca you cross the 451,000 acre lake. The waterway continues west on the Caloosahatchee River to Fort Myers. Read about this at www.offshoreblue.com/cruising/okeechobee.php Lake Okeechobee is higher than the ocean. There are five locks on the Okeechobee Waterway to raise boats from sea level to the level of the lake. From Stuart east to the lake, the locks are: the St Lucie Lock and the Port Mayaca Lock. From the lake west to the Gulf, they are the Moore Haven Lock, the Ortona Lock, and the W. P. Franklin Lock. See www.offshoreblue.com/cruising/okeechobee-locks.php
Read about the St Lucie River and the St Lucie Canal at www.sfwmd.gov/portal/page/portal/xrepository/sfwmd_repository_pdf/stlucie.pdf and the Caloosahatchee River and the Caloosahatchee Canal at www.protectingourwater.org/watersheds/map/caloosahatchee/ "Hatchee" means "river". Listen to the song Roll on Caloosahatchee at www.reverbnation.com/mikejurgensen/song/5131260-roll-on-caloosahatchee?fb_og_action=reverbnation_fb:unknown&fb_og_object=reverbnation_fb:song&utm_campaign=a_public_songs&utm_con
Sarasota: Be sure to visit the Ringling Art Museum: www.ringling.org and the Ringling Home: www.ringling.org/ca-dzan . If time, try to visit the Ringling Circus Museum: www.ringling.org/circus-museum There is also much more to learn about the Ringlings in the Burton Genealogy. When in Sarasota visit Selby Gardens: http://selby.org/the-gardens/ The Myakka River State Park, 9 miles east of I-75 near Sarasota is worth visiting. Take a boat ride on Lake Myakka. See www.floridastateparks.org/park/Myakka-River
MARCO ISLAND (Just south of Naples)
Read about the history at www.paradisecoast.com/articles/marco_island_history and at www.marcoisland.org/history.htm and at www.marco-island-florida.com/history.htm and at www.marcosun.com/marco_history.htm and about the Key Marco Cat at www.keymarcocat.com/history.html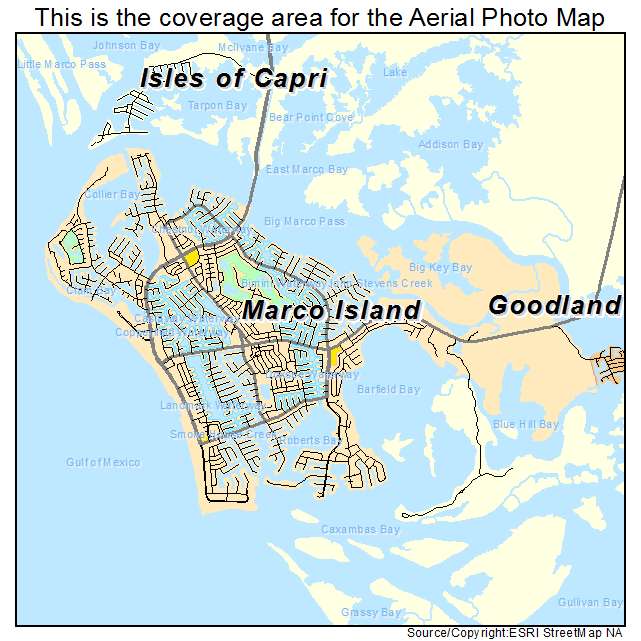 GOODLAND (a village in the SE corner of Marco Island www.goodland.com)
Annual Mullet Festival is held every January. The three-day festival attracts nearly 5,000 people to Goodland. Fried and smoked mullet are featured and in addition to the Buzzard Lope Queen event there is also a Buzzard Lope Princess day when girls from ages 6 to 16 compete for the title, a trophy and cash prizes. See www.goodland.com/buzzard.htm
Stan's Idle Hour Bar. See www.goodland.com/stan.htm and www.stansidlehour.net and www.stansidlehour.net/Photo_Gallery.html and www.stansidlehour.net/TheBuzzardLope.html and www.stansidlehour.net/Entertainment.html Stan Gober Memorial Bridge: On January 29, 2015, at the northern end of the County Road 92 bridge, a crowd assembled to rechristen the span, formerly called the Goodland Bridge over the Marco River, as the Stan Gober Memorial Bridge after Stan, the larger-than-life founder and owner of Stan's Idle Hour in Goodland.. See slide show at Stan's on February 15, 2015. Consider visiting Stan's Idle Hour at 1pm on Sundays.
Buzzard Lope Dance was similar to the more modern Eagle Rock Dance and was very popular in the South. The Lope most likely is related to the older West African Buzzard dance. Sunbury Georgia was the first discovery of this dance but may not have originated there. The Buzzard Lope used outstretched arms like a bird and consisted of a shuffle step and a little buzzard like hop. The dance is said to be similar to the West African Buzzard Dance. The original form was representing a Turkey Buzzard circling, then getting ready to eat a dead Mule (some report a Cow or Carrion in general). Many people in the sidelines watching the dance would do a 'Patting', or make a rhythm by slapping their thighs, while someone would sing the cues. The Eagle Rock replaced the Buzzard Lope in popularity as the buzzard lope was considered too risque as well as to the connection of Plantation life by city folk. See www.youtube.com/watch?v=nqpaw4qJjcI and www.youtube.com/watch?v=3dGamWaYcLg
EAST & SOUTH OF NAPLES & MARCO
Read about Everglades City at www.en.wikipedia.org/wiki/Everglades_City,_Florida It is at the mouth of the Barron River, on Chokoloskee Bay. The river was called Potato Creek and then renamed Allen River after William Smith Allen the first permanent settler. The Allen River was later renamed the Barron River after Barron Collier.
Read about Baron Collier at www.en.wikipedia.org/wiki/Barron_Collier
Read about Barron Collier's Rod and Gun Club in Everglades City.
Read about the Tamiami Trail.
State Rt 29. State Road 29 was extended from Immokalee to Everglades City in the 1920s around the same time as the construction of the Tamiami Trail. Its construction was championed by Barron Collier as a land connection to Everglades City (the county seat of Collier County at the time).[2] The route was designated State Road 164 until 1945, when it was changed to State Road 29 as part of a state-wide renumbering. State Road 29 was extended from Everglades City to Chokoloskee in 1956 upon the completion of a causeway across Chokoloskee Bay. South of Immokalee, SR 29 mostly runs along the former route of the Atlantic Coast Line Railroad's route from Harrisburg (just south of Palmdale) to Everglades City, which was also built in the 1920s. The line was removed from Sunniland south to Everglades City in 1957, and the rest of it was removed in the 1980s. Before the Florida Department of Transportation removed a large number of State Roads from its list for state control and maintenance, SR 29 continued south through the towns of Jerome, Copeland, and then meeting Everglades City just outside the Everglades National Park. Now designated County Road 29 north of Everglades City and County Road 29A south of it, the historic southern terminus of SR 29 is in Chokoloskee, on Chokoloskee Island within the National Park.
Read about Copeland, a suburb of Everglades City.
Jerome is just north of Copeland. Jerome began in the 1920s as a sawmill and logging town, with the CJ Jones Lumber Company operating an extensive business there. Thousands of tons of raw and treated wood were cut and shipped out by train along the Atlantic Coastline Railroad to points north up to the Hendry County Line. In 1956 a fire destroyed the lumber mill, spilling large vats of creosote which contaminated the groundwater. The CJ Jones lumber mill closed in 1957, and the creosote spillage insured that no new people or businesses would come to town. (lawsuits are still ongoing over the illnesses and deaths of many mill workers and residents due to creosote water contamination
Deep Lake on Rt 29. Read about the Railroad, now abandoned, from Harrisburg, FL to Everglades City, FL at www.abandonedrails.com/Harrisburg_to_Everglades_City Also www.evergladesonline.com/history.htm Shortly after 1900 the Deep Lake area was acquired by Walter Langford and John Roach, with plans to develop the land into a grapefruit enterprise. 200 acres were cleared and planted with Marsh seedless grapefruit trees and a railroad tram system was built, with a small four wheeled rail car and flatbeds to transport their crop output. The line eventually extended to Everglades City, and by 1915 17,000 boxes of Deep Lake grapefruit were being brought to market. In 1922 Barron Collier purchased Deep Lake and built a large cottage home there. The Atlantic Coastline Railroad bought the line from Deep Lake to Everglades City, revamping it become part of the extensive ACL route in 1928. A prison was built across State Road 29 from the grapefruit groves as well. The rail line from Immokalee thru Deep Lake to Everglades City was abandoned in the 1960's, and the prison was taken over by the Dept of Transportation before being abandoned in 2002. Today the Deep Lake area is part of the vast Fakahatchee Strand Preserve State Forest.
Read about Chokoloskee Island, Ted Smallwood, & the killing of Mister Watson at www.en.wikipedia.org/wiki/Chokoloskee,_Florida
Read about 10,000 Islands National Wildlife Refuge ... 35,000 acres.
Read about Fakahatchee Strand and go to www.floridastateparks.org/park/Fakahatchee-Strand and www.florida-everglades.com/mapfaka.htm ...74,000 acres. Plants found in the park include royal palm, bald cypress, bromeliads, ferns, and orchids.
Visit the Big Cypress National Preserve Forty years ago, on October 11, 1974, President Gerald Ford signed the bill establishing the 729,000 acre area as the first national preserve in the National Park System east and south of Naples. The Welcome Center is on Route 41, about 17 miles east of Route 29 that goes to Everglades City. We drive to Turner River Road in the Big Cypress, about 5 miles east of Route 29, at least once a month to view birds and alligators. See a detailed map of the Big Cypress Preserve.
Walk the short .4 of a mile Anhiga Trail at Everglades National Park near Homestead, Florida.
www.en.wikipedia.org/wiki/Anhinga_Trail and www.nps.gov/ever/planyourvisit/anhinga-trail.htm
Go snorkeling at Key Largo at the John Pennycamp Coral Reef State Park .www.pennekamppark.com and www.fla-keys.com/keylargo/
Drive to Key West or take a boat from Marco Island or from Ft Myers . www.fla-keys.com/keywest/ and www.en.wikipedia.org/wiki/Key_West,_Florida . Read about the "Conch Republic" and the Florida Keys.
Visit the Dry Tortugas a small group of islands, located at the end of the Florida Keys, United States, about 67 miles west of Key West. Spanish explorer Ponce de León gave the Dry Tortugas their name on his first visit in 1513. The name is the second oldest surviving European place-name in the US, after the name Florida. They were given the name Las Tortugas (The Turtles) due to 170 sea turtles taken on the islands and shoals by de León's men. Soon afterward, the word "Dry" was added to the name, to indicate to mariners the islands' lack of springs. See http://www.drytortugas.com/ and http://www.nps.gov/drto/index.htm