Pictures of Traveling with Don & Mary Sondergeld (See On The Go for each year for more details
We have 225 photo albums from 1960 thru 2003. Here is an index.
1971 Wood's Causeway Motel in Vineyard Haven on Martha's Vineyard (Amy & Karla, Karen & Amy & Karla, Family
1972 thru Williamsburg, Virginia to Cape Hatteras North Carolina,
1973 with Don's parents at Lake Keuka, one of the Finger Lakes in New York.
1979 Canadian Rockies with David in Banff, Lake Louise in June Canadian Rockies Pictures
1984 England & Wales (Don Mary Karla & Eric) Some pictures of England and Wales
1984 Karen & Duncan Wedding August 18, 1984
Event locations Rehearsal Dinner Pre Wedding afternoon festivities Wedding
1985 Abbey Life in Bournemouth England, Rannaus in Marburg, and First Meeting Sondergeld Family in Unterhaun on September 10, 1985 See these pictures
1986 Don in England & Germany in February See England & Germany 1986
1987 Sussex England with Amy and Michelle Late May 1987 Don met Amy and Michelle for a three day
weekend in Sussex and Kent. See Sussex & Kent England in May 1987
1987 Europe: Don Mary Amy Karla & Megan Donahue June 25 - July 20 Europe 1987 Megan turned 18
1988 Eric & Cindy Wedding in July Eric's Wedding
1989 Amy & Lou Wedding in June Amy's Wedding
1990 Sophie Sondergeld & Heinrich Schott from Hesse, Germany visit USA Late June to late July
See 1990 Invasion from Hesse
1990 Don is 60 in Upper Montclair N J in November See 60th Celebration
1991 Society of Actuaries Meeting in Toronto in November - Don is now President Mary with Colin Powell
1991 Later in November we visited the Cooleys in England & attended the biennial meeting of the Institute
of Actuaries held at Grosvenor House in London.
See Slide Show Don with British Actuaries British Actuary Paul Seymour
1991 We then took the jet foil from Dover to Bruges in November 1991 and visited an international actuarial
organization in Brussels.. Andre Lamens, its president and his wife, hosted a dinner at The Swan, a fantastic
restaurant in the old city. As we were in Europe we went on our own to Paris, Chartres, Versailles,
Fontainebleau and Loire Valley. See Slide Show
1992 Asia
Tokyo, Singapore, Indonesia (Jakarta and Bali) and Hong Kong
Don at Nankai University Mary in Beijing
China (Beijing, Xian, and Shanghai), and Hong Kong Taiwan.
1992 Mexico In Mexico City with Barry Watson, Mo Chambers, and Pablo Noriega.
1992 Don and Mary's 35th Wedding Anniversary in Hubbardton in August
See pictures
. 1992 Annual Meeting of Society of Actuaries in Chicago
Don with SoA President's Medal of Office
Don and Mary in Chicago Don's Presidential Address.
1993 David & Shelley Wedding at Blacksmith Tavern in Glastonbury, CT in February See pictures
1994 Australia & New Zealand February 14 thru March 22
Queensland pics. Beautiful Sydney Through the Snowy mountains to Melbourne
Don and Mary in Kuranda Neville and Joy Sondergeld in Toowoomba
1994 Joy and Neville Sondergeld from Queensland, Australia visited USA in July Australian Invasion pictures.
1994 Herlinde, Hermann, & Alexander Eimer-Sondergeld from Kassel, Germany visited USA
See Kassel Invasion August 1994
1995 Colorado Skiing at Steamboat Springs with Steve & Sandy Earl Feb 27 thru March 5
1995 Utah Skiing at Alta with Walt & Millie Rugland March 6 thu March 12 Don and Mary in Alta, Utah
1995 California with David and Skiing at Tahoe March 13 thru March 20
1996 Great Abaco Island in Bahamas with John & Connie Towne in April
One Two Three Four Five Six Seven
1996 Alaska With Bev & Jack Grald and Stan & Harriet Joseph June 21 thru July 12
See http://parks.mapquest.com/national-parks/katmai-national-park-and-preserve/Anchorage & Brooks Lodge
Fairbanks & Denali Kenai Peninsula Glacier Bay & Juneau
1996 Karla's Wedding at Lilac Inn in Brandon Vermont on July 20 Many pictures. Dancing With Siblings
1997 Germany Austria & Cortina, Italy: Steve & Sandy Earl and Peter Sondergeld February 26 thru March 24
A slide show of the pictures. Peter Sondergeld in Italian Alps
Sophie Sondergeld and Heinrich Schott in Oberhaun Germany
1998 Scandinavia & Russia June 11 thru June 30
SLIDE SHOW OF DENMARK SLIDE SHOW OF NORWAY. SLIDE SHOW OF SWEDEN.
SLIDE SHOW OF FINLAND. SLIDE SHOW OF RUSSIA
Moscow Don in Moscow SLIDE SHOW OF ROME ITALY.
1999 Meribel & Provence March 4 thru March 26 Below, we are in Aix
Mary in the Alps Mary the Gourmand
SLIDE SHOW OF MERIBEL. SLIDE SHOW OF PROVENCE.
1999 Africa (Kenya & Tanzania) June 4 thru 20 African Dancers Don and Mary at a Watering Hole
1999 Peter, Gregor, Lucas Sondergeld & Mike Wallner from Munich visit USA in August
Here are some pics of the Bavarian Invasion. Details are in On The Go
2000 Equador Galapagos & Peru April 28 thru May 18
Equador and the Amazon Galapagos Islands and its uniqueness
Peru and beautiful Cusco and Machu Picchu.
2000 Don Celebrates 70th Birthday in Naples Florida in November See 70th Celebration
2001 France Spain & Portugal March 8 thru March 28
A great three weeks. SEE A SLIDE SHOW
France Skied Val d Isere went to Paris then to northern Spain and then to the "Algarve" in southern Portugal.
Spain (Basque area along the Bay of Biscay)
Hondarribia Dining Hondarribia View Guggenheim Guernica Picture
Portugal The Algarve from Arabic al-Gharb "the West"
The western part of the southern area of the Iberian Penninsula
Dolly Schlingensiepen's Casa Tres Palmeiras in Portimao.http://casatrespalmeiras.com/gallery .
Don's Sweet Tooth Mary and Dolly Beach below Dolly's Sailing in Portugal Land's End in Portugal
Vila Joya http://www.vilajoya.com/ in Albufeira
2002 45th Wedding Anniversary at CC in Middlebury VT in August 45th Wedding Anniversary Picture
2003 Victoria BC June 21 thru July 3
Tigh Na Mara Empress Hotel Don and Mary in BC Bald Eagle Black Bear
2004 Ireland with Stan & Harriet Joseph May 4 thru May 14
Album 1 Album 2 Album 3 Molly Malone Guinness Blarney Castle
Cashel House Cashel House Bedroom Irish Coast Cliffs of Moher
2004 Mary's 70th birthday Party held on June 26 at the lake under a 30x30 foot tent, with a caterer & a DJ.
PICTURE FILE, Family Extended Family Grandchildren Tent Singers Karen & Don Cake
Dancers: Don & Mary David & Eric David & Karla David & Shelley Connie & Owen
Cindy Harriet Nuts on the Float Allison Chris & Simon David & Amy Aleksey & Zach Eric Cindy & Alexei
Don & Izzumi Beebe Pond Lake House
2005 Italy (Sicily then Sorrento area) May 5 thru May 21
Palermo Agrigento Siracusa Taormina Maratea Sorrento Mount Vesuvius
Positano Pompeii Herculaneum hip Capri Blue Grotto.
1 Palermo 2 Erice 3 Agrigento 4 Siracusa 5 Mazzaro & Taorimina 6 Marratea
7 Sorrento 8 Amalfi Coast 9 Pompei & Vesuvius 10 Capri 11 Herculaneum 12 Naples
13 More Sorrento 14 Near Rome Airport
2006 Dominica & Guadeloupe February 16-24 (Mary & Brita Tate) Slide Show Carnival Staff at Papillote.
2006 Iceland May 30thru June 8
Jonis Runolfsson and tour guide Margret Einarsdottir. Caroline Foss (waterfall),
on the moon, by the ocean, by the sea, seeing mountains, at another waterfall,
in a glacial lagoon, another waterfall, more mountains lava hiking Viking Gullfoss geysir
whale watching boat. sheep sod house eider duck other ducks Icelandic Horse Blue Lagoon.
Day 1 Day 2 Day 3 Day 4 Day 5 Day 6 Day 7 Day 8 Day 9 2007 Danube with Jack & Bev Grald June 14 thru June 29
Eastern Europe We traveled the last two weeks on a Grand Circle Tour of Eastern Europe with our friends Bev and Jack Grald. We enjoyed three days in beautiful Prague in the Czech Republic followed by a bus trip to Bratislava in Slovakia for lunch and on to Budapest in Hungary for 2 days. We then boarded the M/S Aria a wonderful river boat (410 feet long and 38 feet wide) that carried 129 of us on the Danube. We sailed at nite and went on guided sightseeing trips in cities along the way: Vukovar in Croatia, Belgrade in Serbia, Veliko Tarnova and Arbanassi in Bulgaria (where we saw fields of sunflowers), and thru a canal to Constanta, Romania's chief port on the Black Sea, where Mary and Bev went swimming. Although some are EU countries, none of them use the Euro. We had to use local currency in all of them, although US dollars were OK in a few.
| | | |
| --- | --- | --- |
| COUNTRY | Capital | Population in millions |
| Bulgaria | Sofia | 3.5 |
| Croatia | Zagreb | 3.1 |
| Czech Republic | Prague | 2.8 |
| Hungary | Budapest | 10.1 |
| Romania | Buchrest | 21.7 |
| Serbia | Belgrade | 7.5 |
| Slovakia | Bratislava | 5.2 |
| | | 53.9 |
A Chi Omega on our tour was Marilyn Jackson Shuler, Mary's sorority sister who also lived in the Chi Omega house in Ann Arbor. Although we traveled with Bev and Jack Grald, six of us usually dined together. Our new friends are Bob and Jeanne Levan from 79th Street in Manhattan.
Prague We saw many beautiful buildings but also visited the old Jewish cemetery downtown and the new Jewish cemetery next to our hotel. By the sixteenth century, Prague was the center of Jewish life in Europe. The oldest Jewish cemetery in Europe was founded in Prague in 1478. The lack of space forced people to bury the dead on top of each other. It is amazing to imagine how it was possible to bury over 100.000 people in such a small space, but there are 12 layers of tombs. The most prominent person buried in the Old Jewish Cemetery is the great religious scholar and teacher Judah Loew ben Bezalel, known as Rabbi Loew (1520-1609), who is associated with the legend of the Golem. In the abutting Pinkas synagogue, the walls are painted with over 80,000 names of the Jews that were deported from Prague and killed in WW2. We also visited the new cemetery and saw the grave of the writer Franz Kafka (1883-1924).
Budapest, Hungary was lovely with Buda on one side of the Danube and Pest on the other. Budapest is the capitol of Hungary. Mary especially enjoyed the dining in Pest. A luncheon picture in Budapest.
Vukovar, Croatia Historically the boundary between countries, has seen many wars. Recently, in the war resulting from Croatia declaring independence, Vukovar fell to the Serbs in November 1991 after a three-month siege and the Vukovar massacre took place. Survivors were transported to prison camps. The town of Vukovar was almost completely destroyed. A monument is there depicting the rebuilding of Vukovar from this tragedy as well as a newer monument of 6 candles in commemoration of the 6 million Jews who died in the World War 2 holocaust.
Belgrade Serbia this large city is the capital of Serbia
Veliko Tarnova, Bulgaria A historical city, at one time the capital.
Bucharest, Romania The most beautiful part of the Danube was thru a section called the Iron Gates with high cliffs on both sides of the river, which was the only day we did not go ashore. there the river flows between Romania and Serbia From Constanta we took a 4.5 hour train ride about 150 miles to Bucharest, Romania for our last two nights before flying back to Boston. A very educational trip. We did not really appreciate fully the war torn history of these small countries, each about the size of one of our states, and the horrible life under communism, which ended not too long ago.
The Canal from Constanta on the Black Sea to the Danube is about 40 miles long and saves about 300 miles of travel on the Danube. It was notorious as the site of labor camps in 1950s in Communist Romania, when, at any given time, several tens of thousands of political prisoners worked on its excavation. The total number of people used as a workforce for the entire period is unknown, as is the number of people who were killed in the process. Work was completed in 1984-1987, more than three decades after camps were disestablished. Someone said the canal was the only good end result under communism. Here we are at dinner on board the M/S Aria.
2007 Danube Photo Albums: Prague Slovakia to Hungary Budapest Croatia Belgrade Iron Gates 1 Iron Gates 2 Bulgaria Black Sea Canal Train to Bucharest Bucharest Bucharest to Boston
2007 50th Wedding Anniversary Friday August 3, 2007
2007 John & Connie's 40th Wedding Anniversary at Muscongus Bay in Bremen, Maine September 9
Their new home on Muscongus Bay. Dinner and dancing to a four piece combo under a tent attended by 70. . John, Connie, Allison and Nate plus Allison and Chris DiMatteo.
2008 Egypt with Bev & Jack Grald February 23 thru March 7
Steve and Sandy Earl, Jack and Bev Grald, Anne Holland, and David Westring Pyramids
Alexandria on the Mediterranean and beautiful library on the Nile Nubian Dwarf Don took a ride on a camel
big head large mouth. Mary with Don and the camel. Edfu and Kom Ombo and visited temples.
Took a Felucca (sail boat) ride. Here are Mary and Sandy Earl in their galabeyas. armed policemen
The machine gun on the stern of the top deck of our ship. Two Photo Albums: First Half Second Hal
2009 Costa Rica February 6thru February 22
Laguna Lodge Anhinga babies howler monkeys, tree frogs, J C lizard (which walks on water)
Some professional pics Arenal volcano toucans "Hawk-Eagle". Don went zip lining
Tabican Hot Springs Arenal Volcano area Fonda Vela Lodge (near the Trapp Family Lodge) many crocs
Marie and Eric Hanse from the Netherlands) the Pacific sunset and dinner. water rafting Catamaran Cruise
sunset from our boat Grano de Oro Hotel and the beautiful restaurant in that hotel.
Costa Rica Albums:
San Jose Arrival Tortuguero National Park To Arenal Springs Ziplining Hanging Bridges
To Monteverde Cloud Forest Cloud Forest T o Quepas Manuel Antonio National Park Boat Trips
White Water Rafting San Jose Departure NY Times April 13, 2014 map of Costa Rico
Some Pictures From Costa Rico. More Pictures from Costa Rica.
2009 Panama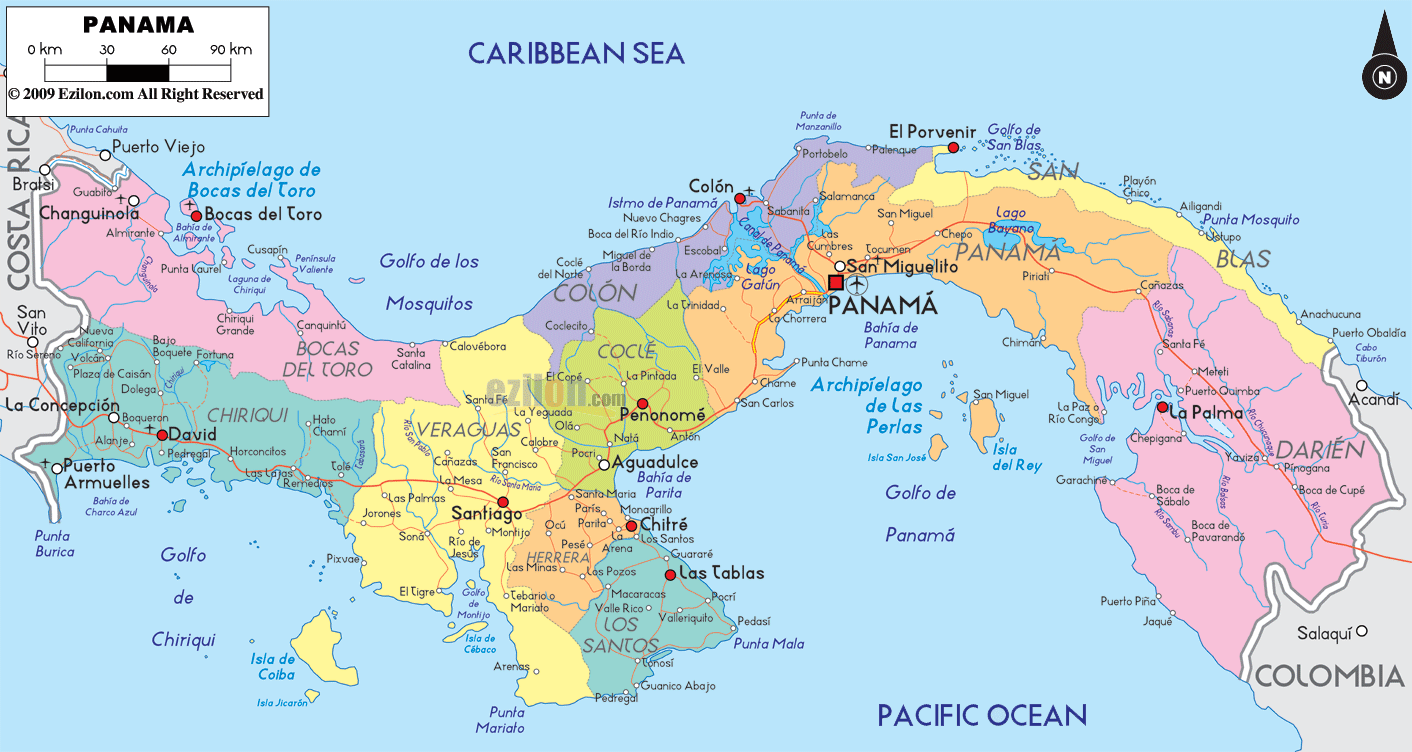 Panama City Tour skyscrapers all day transit frigate birds. Great view of the canal
Panama Albums: Arrival City Tour Full Transit of Canal Departure Pictures from Panama.
2009 Georgian Bay, Ontario September 8 thru September 15
Here are two large Inuksuks: u u2 Killarney Lodge. Island Queen. Inn at Manitou
The Little Lake B&B (www.littlelakeinn.com) birds of prey. Mary and a red tailed hawk. Georgian Queen
Island Princess on the Trent Canal. Island Queen through the Thousand Islands.
2010 Monterey, Carmel, and San Francisco March 3 thru March 10 Carmel and Monterey.
2010 Amy & Tom Kullgren Wedding in VT Waybury Inn in East Middlebury in August Amy & Tom
Here are a few pictures.
2010 Vancouver & Victoria, BC October 5 thru October 14
See very humorous article about new statue of Emily Carr Fantastic Butchart Gardens
Here are a few PICTURES
2011 Owen Graduates from High School in late May in California
2011 California & Yosemite May 24 thru June 3 Pictures from Yosemite.
2014 Mary is 80 in Vermont Pictures of the event on June 11
2015 NateTowne's Marriage Celebration in Bremen Maine July 11 100 in attendance
| | |
| --- | --- |
| | |
| | Karla Amy Eric David Karen |
| | |
| --- | --- |
| | |
| | Karen Eric David Mary Amy Karla Don |
| | |
| | |
| | | |
| --- | --- | --- |
| | | |
| | Chris & Allison DiMatteo | Nate Towne & Mark Simpson |
Mary, doing what Maniacs love to do
2016 Canada May 28 thru June 4 (Owen Graduates from U BC in Vancouver)
2016 Zach's High School Graduation & Mary is 82 In West Hartford, CT on June 11
2016 Aleksey is 21 in VT in June
2016 David & Kit Wedding in CA September 25 An extensive hodge hodge of pictures in Half Moon Bay
After the wedding we drove to Monterey and stayed at the Hyatt Monterey. We then drove 10 miles south to California's terrific Point Lobos State Natural Reserve http://www.pointlobos.org/ with its breath taking beauty where Don took a lot of pictures. We then had lunch at the Hyatt Carmel Highlands on a cliff overlooking Point Lobos.
Before returning to Vermont, we joined Karen and Ryan for Karen's birthday dinner at The Fish Market in San Mateo.
2016 Family: Amy Karla & Eric in CT October 16 Family Picture
. 2016 Family: Amy David & Eric in VT December 26 Family Picture
2017 Family: Eric's Birthday in CT April 29 at Karla's Slide Show